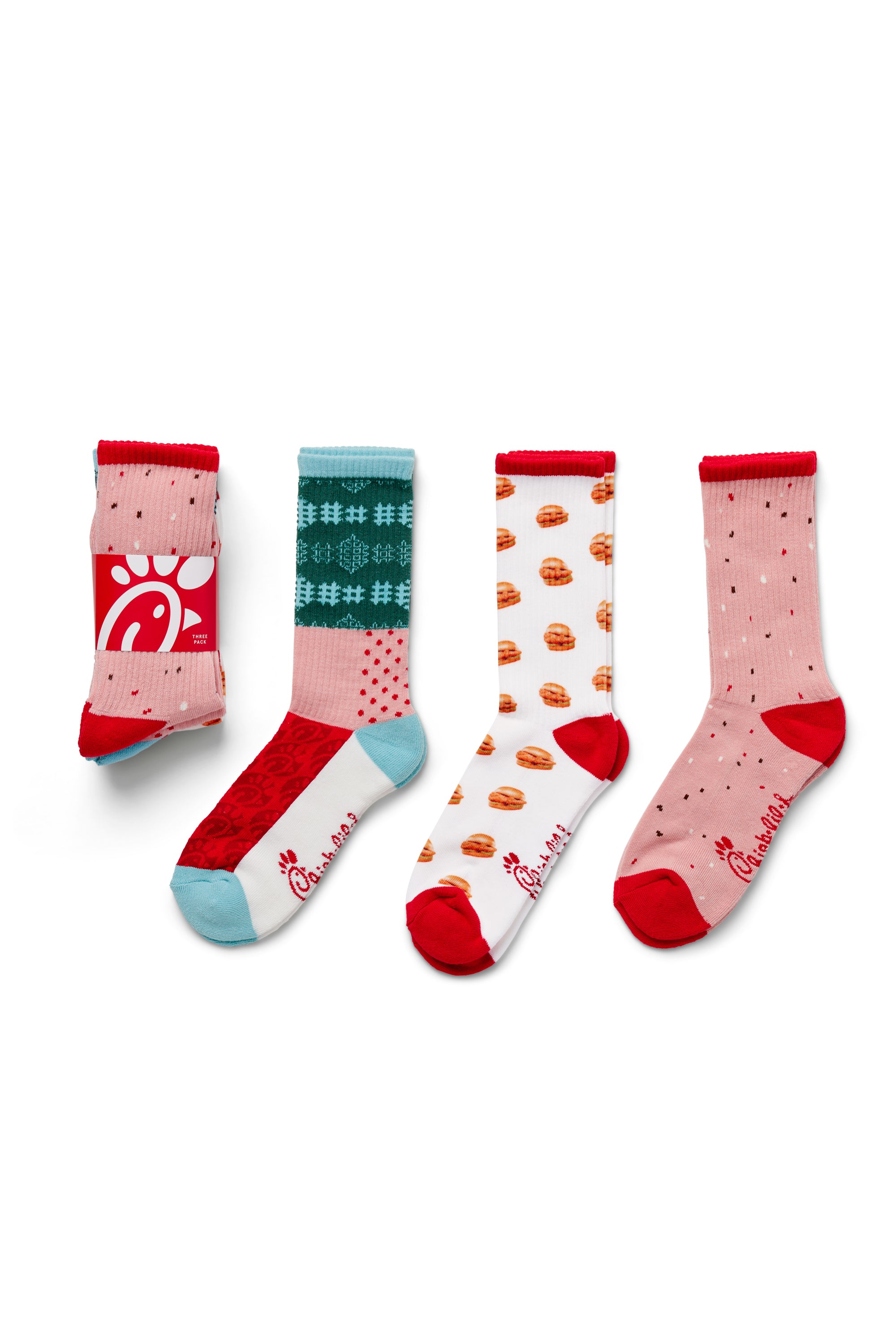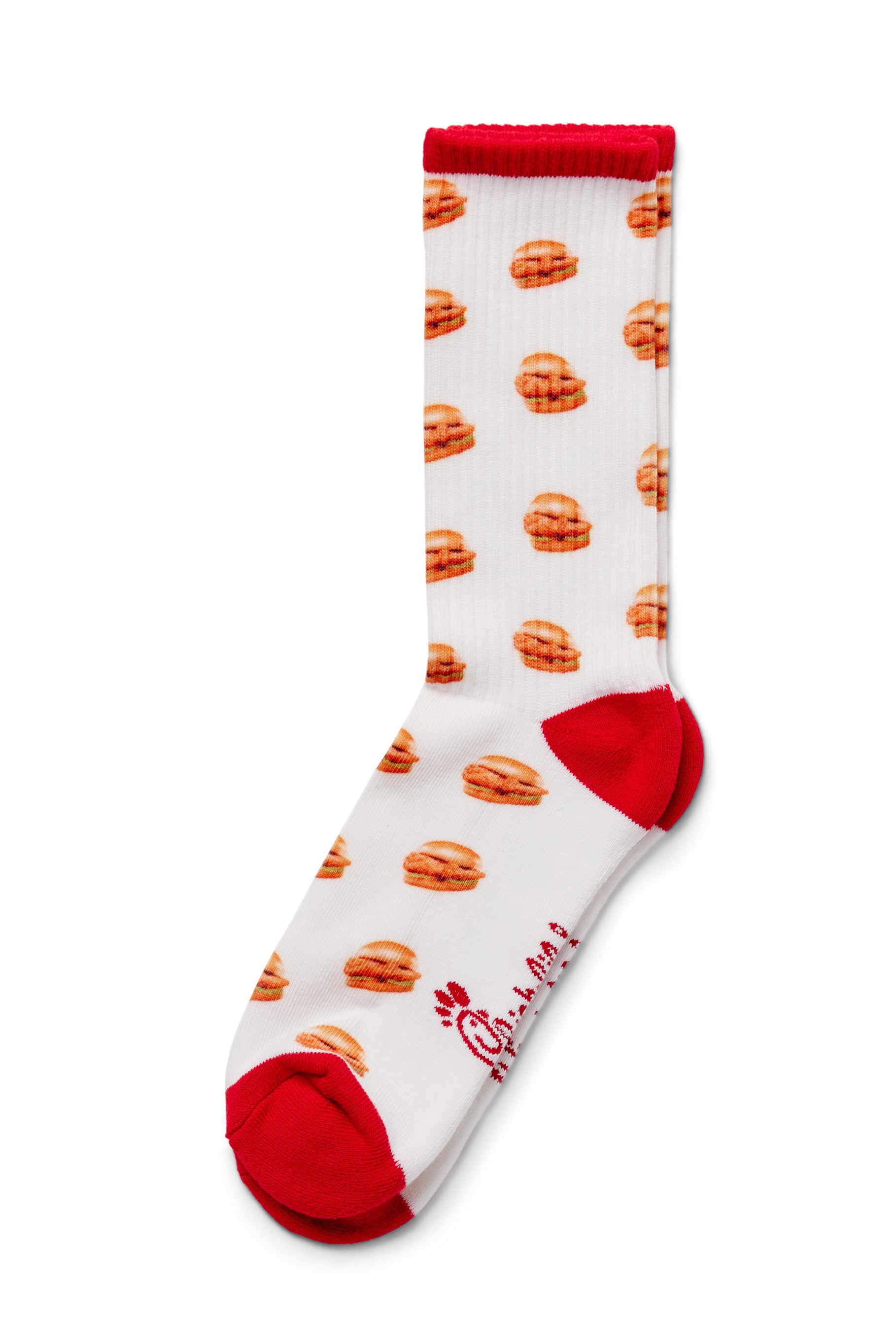 Festive Fun Sock – 3 Pack
Good things come in 3-pack. This fun mix of festive knit socks is sure to put an extra pep in any step this season. Pro tip: Chick‑fil‑A socks make the perfect stocking stuffer.
Adult use only. Not intended for children.
- Unisex
- Made in China

Original Chick-fil-A® Chicken Sandwich Socks:
- 96% Polyester, 3% Spandex, 1% Nylon
- Jacquard knit
- Printed logo pattern

Chick-fil-A® Peppermint Chip Milkshake Socks:
- 94% polyester, 3% spandex, 3% nylon
- Jacquard knit

Holiday Pattern Socks:
- 82% polyester, 15% spandex, 3% nylon
- Jacquard knit
- Pattern matches our Festive Fun Sweater and Pom Beanie
- Hand wash at or below 40ºC (104ºF). Do not bleach. Dry flat. Do not iron. Do not dry clean.
- Ships within the US only.