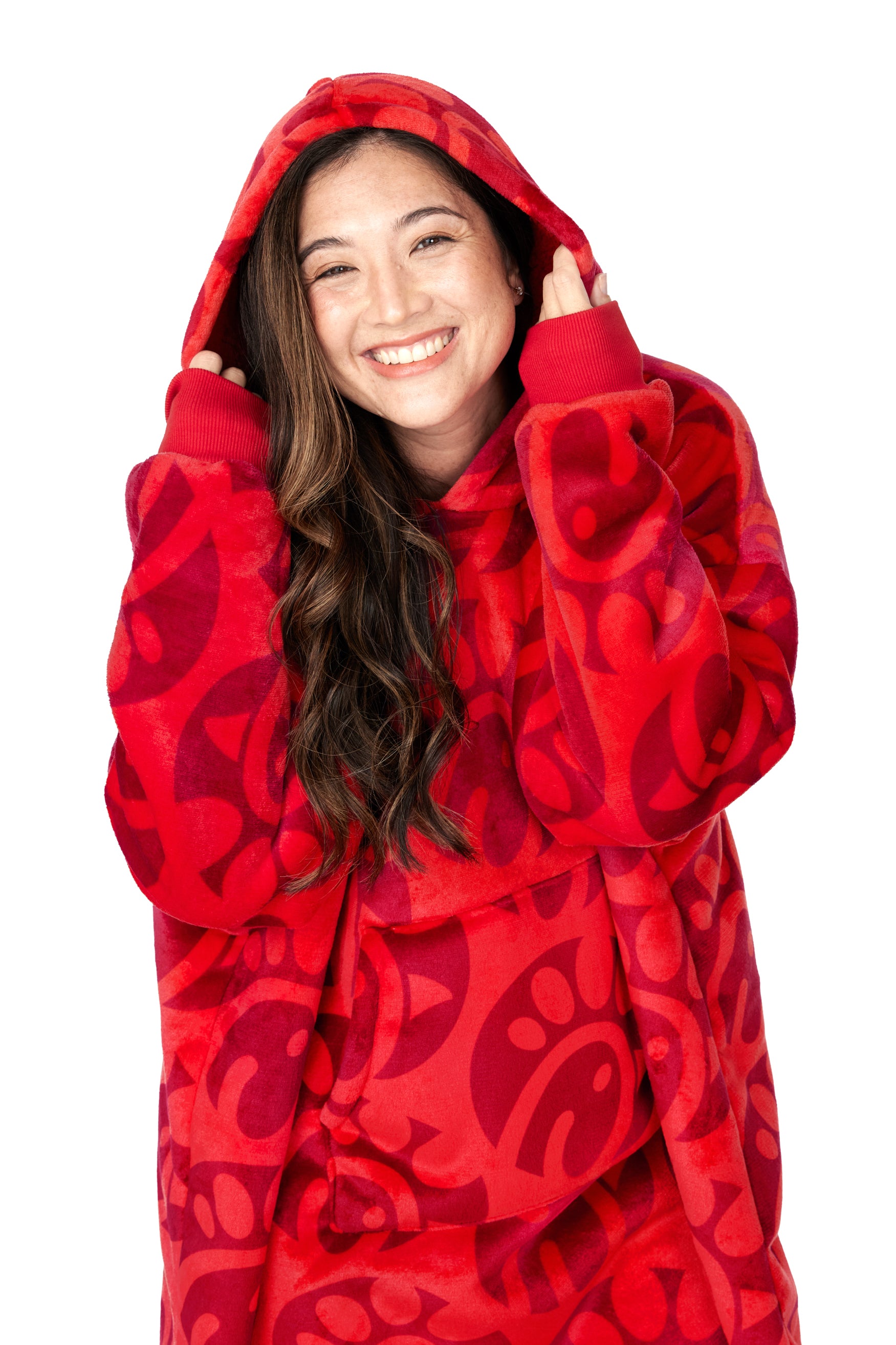 Cuddly Fleece-Lined Wearable Blanket
This cuddly sleeved blanket has a pile fleece lining and is generously sized–perfect for wrapping yourself in all winter. (Basically, it's like a big 'ol warm hug.)
Adult use only. Not intended for children.
- Unisex
- Pile fleece lined kangaroo pocket for hands (or treats)
- Waffle Fry heart label
- Chick‑fil‑A logo pattern on outside
- 100% polyester
- Made in China
- Hand wash with cold water. Do not bleach. Line dry. Do not iron.
- Ships within the US only.