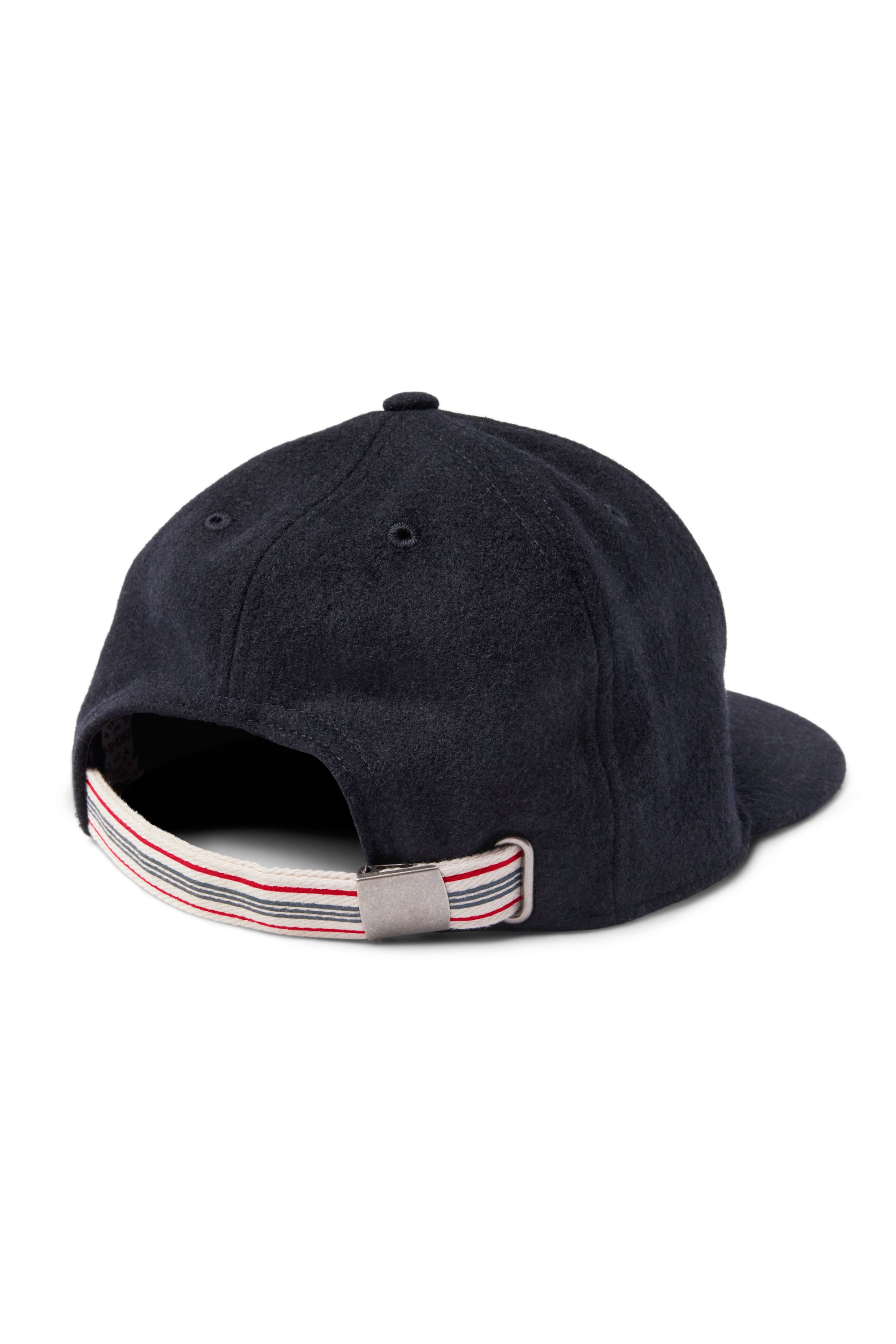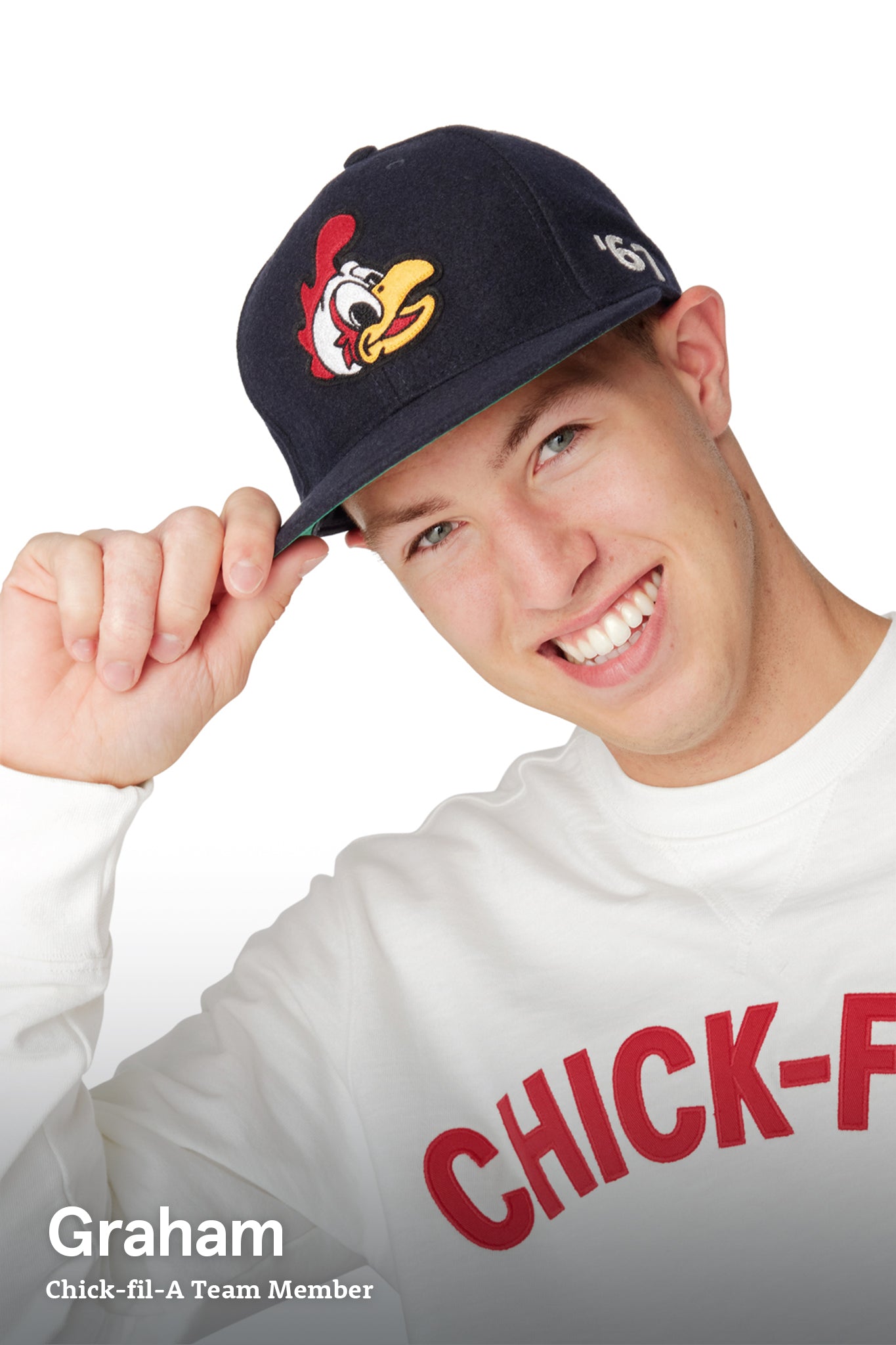 Chick‑fil‑A Heritage Doodles Wool Hat
This stylish heritage wool cap features an embroidered felt patch of the first Chick‑fil‑A® mascot, Doodles. Chock-full of playful nods to Chick‑fil‑A's past, it's a hat specially designed for our biggest fans.
Adult use only. Not intended for children.
- Unisex
- Body: 50% wool, 50% polyester melton
- Doodles felt embroidery patch on center front
- Chain stitch embroidery with '67 on left side
- Under bill made with traditional green satin
- 6 panel, flat bill
- Custom canvas striped adjustable back strap with metal buckle
- Made in China
- Do not wash. Spot clean.
- Ships within the US only.